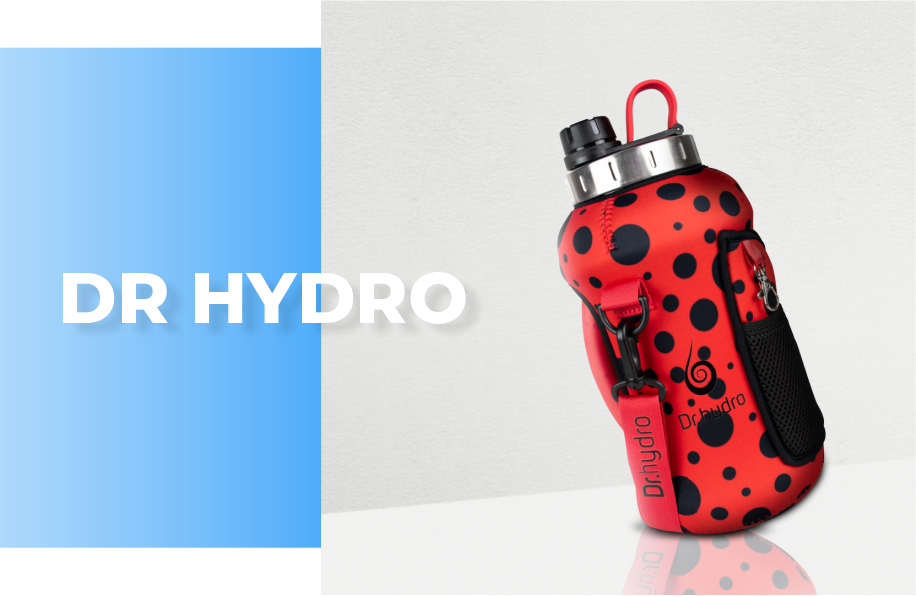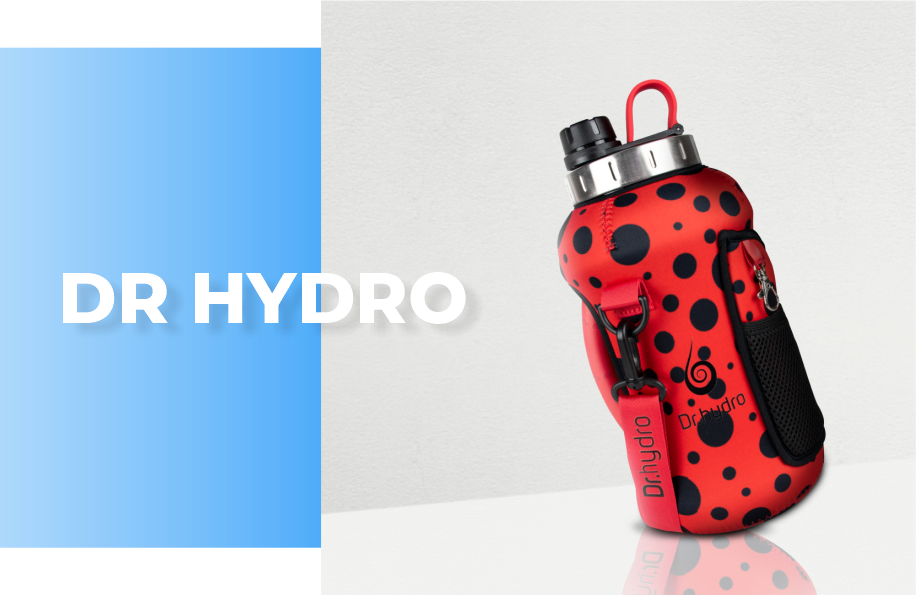 BRAND STORY
Dr.Hydro: With our water bottle, we're focused on being hydrated, and we want to instill that same attention in other people's life. We hope that by using our unique water bottle and sleeve combination, we would be able to assist people in meeting their daily water hydration needs.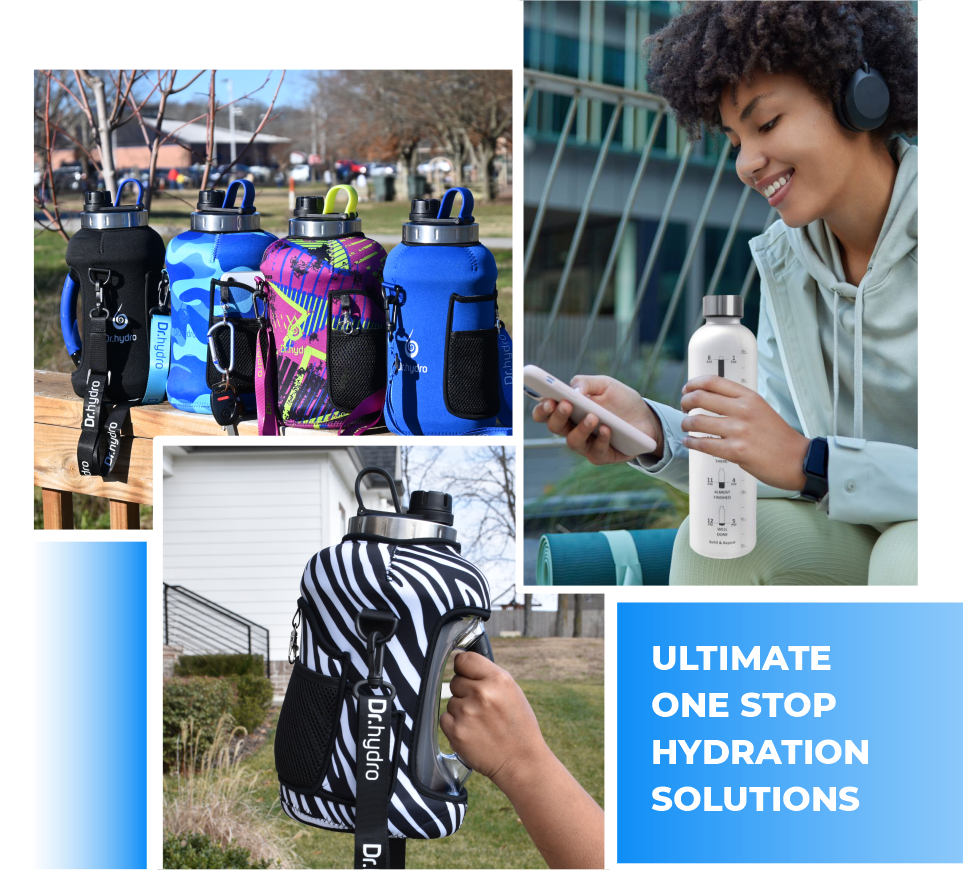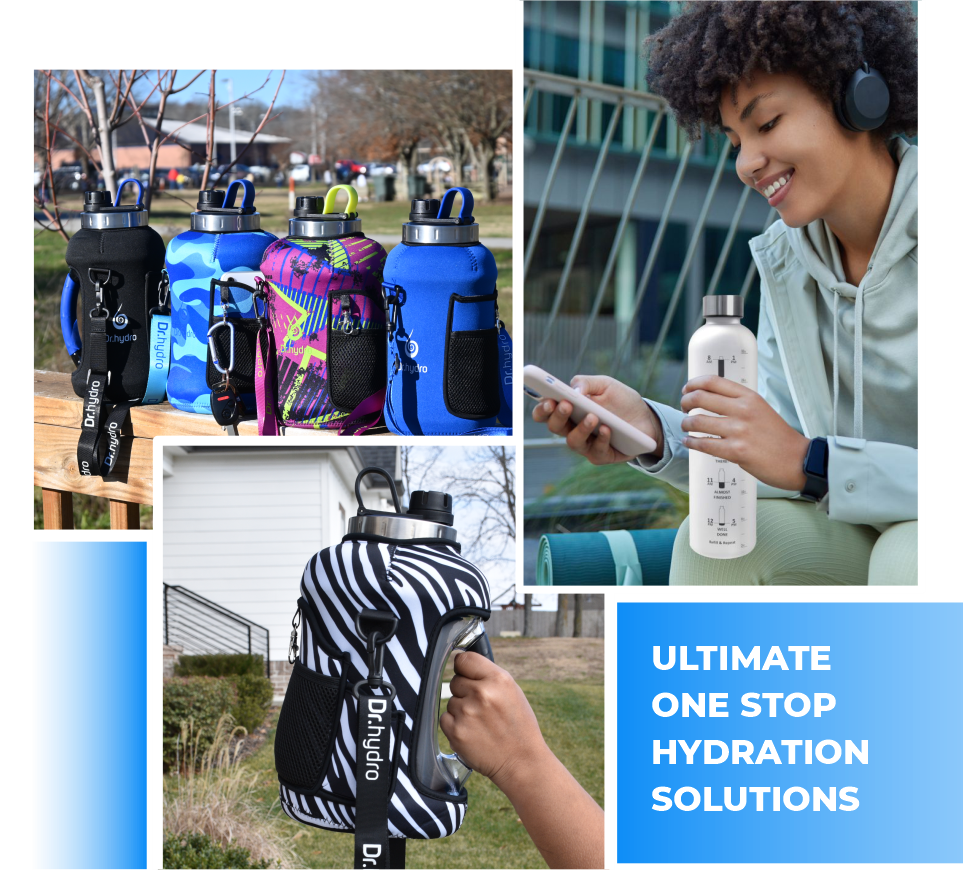 DR HYDRO
We have a lot of fun making our bottles, and we want people to have as much fun with their hydration habits as we do. By developing appealing reusable bottles, we contribute to the health of our consumers as well as the environment in a small way.
Imagine running out of water or standing in line to fill out water? Our jug holds enough water which will last through the day so
you will not have to worry about refilling all the time.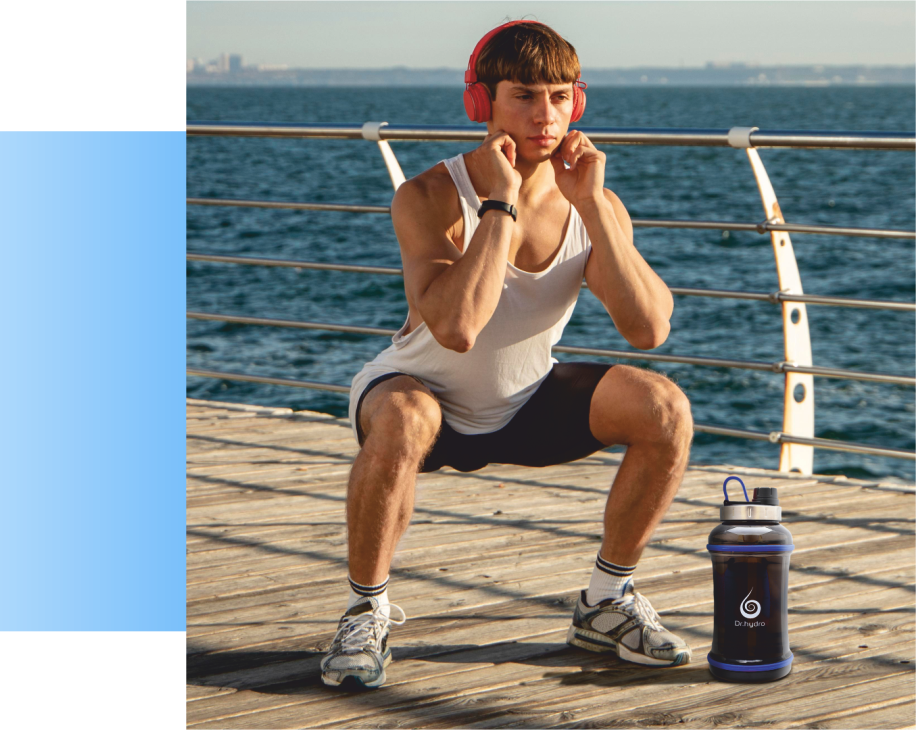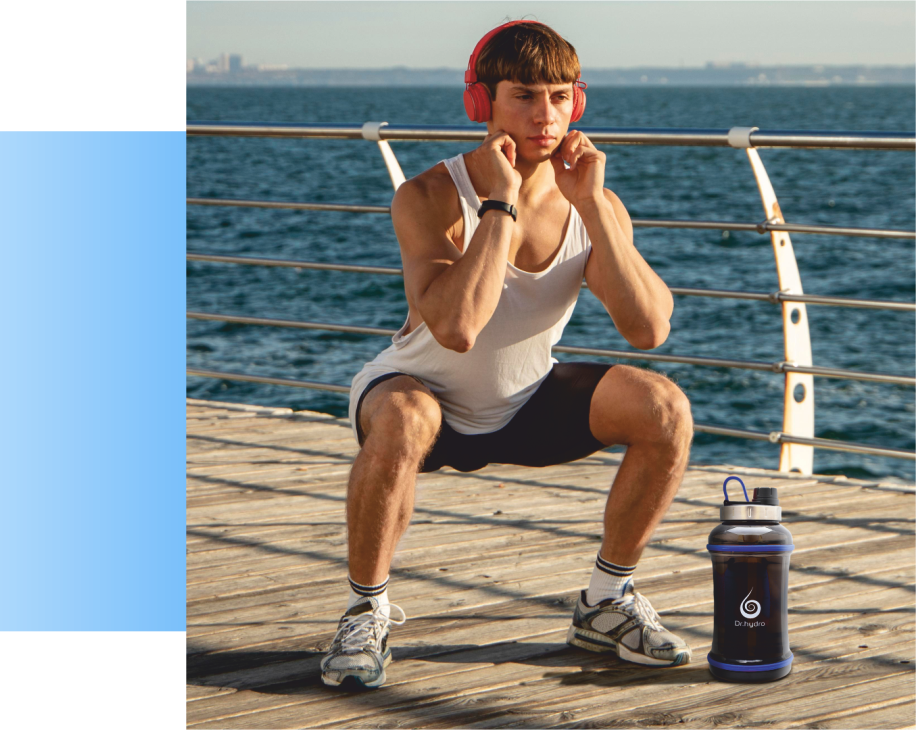 MISSION
We are committed to helping you Stay hydrated and live a healthy life. Many people struggle with hydration problems in day-to-day life. We wanted to create a water bottle that helps with hydration. Common Jugs are made out of cheap material and lids. We created a water bottle with premium quality and 100% leakproof. Our bottle lid is covered with stainless steel which doesn't break and leak easily. Finally, We made a bottle to keep up with your lifestyle. NO MORE EXCUSE, NO MORE REPLACING SINGLE-USE PLASTIC